View all events
February 10, 2018
Talk on Lunsford Lane of Raleigh: Blackness, Manhood, Slavery, and Freedom in Antebellum America by Craig Friend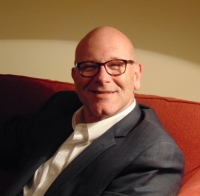 A lecture on "Lunsford Lane of Raleigh: Blackness, Manhood, Slavery, and Freedom in Antebellum America" by Craig Friend will take place on Saturday, February 10, 2018 at 2:30 pm at the Olivia Raney Public History Library at 4016 Carya Dr, Raleigh, NC 27610. Admission will be $5 per person. Refreshments will be served.
Craig Friend digs into the story of Lunsford Lane, born a slave in 1803 in Raleigh. Lane purchased his freedom in 1835 and that of his family in 1842. Attendees are encouraged to read the "Narrative of Lunsford Lane," available online at http://docsouth.unc.edu/neh/lanelunsford/lane.html
Craig Thompson Friend is professor of history and director of public history at NC State University. He has written two books on the early history of Kentucky and has edited collections on masculinity, the family, and death culture in the American South. He is currently working on a biography of Lunsford Lane.
Location: Olivia Raney Local History Library
4016 Carya Dr, Raleigh, NC 27610
Time: 2:30 pm
Fee: $5 per person