View all events
October 10, 2023
A Talk on the Historic Turner House by Cheryl Crooms Williams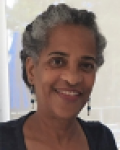 Tickets are available for purchase through the Eventbrite web site by clicking here.
The mission of the Historic John T & Mary Turner House is to provide programs that educate the community and history lovers about untold cultural and historic stories related to the Turner family and others who resided in Historic Oberlin Village in Raleigh, NC. The mission of the Historic Turner House Foundation is to raise funds to preserve/restore the physical spaces of this remnant of a surviving Freedmen's Village in North Carolina that grew out of a free black settlement during the Reconstruction Era.
The passion of those involved in the Foundation for history, education, and humanity will result in the preservation, recognition, and education about the Turner family and Historic Oberlin Village locally and nationally.
Cheryl Crooms Williams, Founder and President, a self -described history enthusiast, continues a ten year volunteer commitment to education, preservation, and honoring the heroes in the Oberlin community. Previously Assistant Board Chair and Education Committee Chair of the Friends of Oberlin Village, Williams has spent her time building community partnerships, managing events that lift up the stories of Historic Oberlin Village, and participating in education and research program development. Ms. Williams is a descendent of enslaved people who decided to settle, build their home, worship their God, and raise their families in what was Historic Oberlin Village. Prior to her journey with the Friends of Oberlin Village, Williams spent almost 30 years in financial services helping first time home buyers secure their dream of home ownership. She worked for Bank of America and Chase Manhattan Mortgage in California where she raised her family. Williams started the non-profit, Historic Turner House Foundation Inc in September 2022.
Location: Classroom at the Mordecai Historic Park, 1101 Wake Forest Road, Raleigh NC
Time: 7:00- 8:00 PM
Fee: $5 for members; $10 for non-members