View all events
June 13, 2019
Annual Dinner Meeting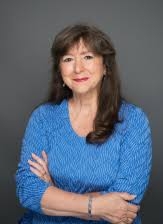 The Annual Dinner meeting will be at Five Points Center, 2000 Noble Road in Raleigh. Dr. Linda F. Carnes-McNaughton, RPA, the Program Archaeologist/Curator in the DPW Environmental Division of Fort Bragg, NC, will speak on her research into the Queen Anne's Revenge, and Blackbeard the pirate! Catering will be provided by Lip Service and will feature lemon chicken, salad, two vegetables, dessert, and tea. Wine and beer will preceed the meeting.
To purchase tickets and/or sponsorships, click on the link to Eventbrite.
When divers discovered the wreck of Blackbeard's Queen Anne's Revenge off the coast of NC's Fort Macon in 1991, Linda Carnes-McNaughton went to work. She will discuss those archaeological discoveries at the meeting. Along with Mark Wilde-Ramsing, she has recently published a book, "Blackbeard's Sunken Prize: The 300-Year Voyage of the Queen Anne's Revenge." She will sell and sign copies of the beautifully illustrated book for $20 each by cash or check. Linda is program archaeologist and curator at Fort Bragg's Cultural Resources Management Program.
Linda worked for many years as an archaeologist at the Historic Sites Section, Division of Archives and History, Department of Cultural Resources. In that capacity, she conducted excavations throughout the state and helped develop public programs. She grew up in Atlanta, Georgia, received her undergraduate degree in Anthropology from Georgia State University, and received a doctorate in Anthropology at UNC Chapel Hill.
Location: Five Points Center for Active Adults
2000 Noble Road
Raleigh NC
Time: 6:00 pm to 8:00 pm
Fee: $50 per person