View all events
June 2, 2020
Annual Dinner Meeting 2020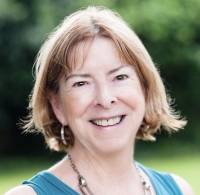 ​Join WCHS for the annual dinner meeting at Mordecai's Visitor Center in Raleigh. Iin the Clearscape-designed classroom adjacent to the historic home housing the Visitor Center, the meeting will begin with a wine and beer social from 6:00 to 6:30 pm. Dinner will begin promptly at 6:30 with a tasty spread catered by City BBQ. M. Ruth Little will speak about historic Oberlin Village, followed by a short business meeting. To purchase tickets from Eventbrite, click this link.
Ruth Little's topic will be "Oberlin—a Freedmen's Village: Research in Progress." She will give a "tour" of Oberlin Village with the themes of its antebellum origin and Reconstruction history as a realization of freed slaves' passion to own land, have a home of their own, and get an education for their children.
Margaret Ruth Little, a native of North Carolina, has an M.A. from Brown University and a Ph.D. from the University of North Carolina at Chapel Hill in art history and folklore. For over forty years she has studied the architecture, decorative arts, and social history of the Upper South through her employment at the North Carolina Historic Preservation Office, and, since 1990, as the owner of Longleaf Historic Resources, a cultural resources consulting firm. She has taught at N. C. State University and at UNC-Greensboro. Her publications include ; and Through the Crystal Ball of the Chancellor's Residence: North Carolina State University 1928-2012. Her article "Getting the American Dream for Themselves: Postwar Modern Subdivisions for African Americans in Raleigh, North Carolina," published in 2012 in the journal Buildings and Landscapes, won the award of excellence of the Southeast Chapter of the Society of Architectural Historians in 2013. Since 2011 she has researched the history of her neighborhood, Oberlin Village, in Raleigh.
No refunds, unless WCHS must cancel the event.
Location: Mordecai Historic Park Visitor Center
1101 Cedar Street, Raleigh, at the corner with Wake Forest Road
Time: 6:00 pm to 8:00 pm
Fee: $50 per person