View all events
January 31, 2022
Raleigh Occupied: April 13, 1865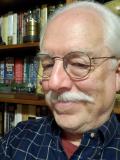 Five days after Lee had surrendered to Grant at Appomattox Court House, the vanguard of Sherman's 90,000-man army group, Gen. Kilpatrick's Federal troops, advanced up Fayetteville Street on a dark morning, accoutrements clattering and rain glistening on their slickers. What was it like when our city was occupied by an invading force? Daily, we drive past the backdrops of events that occurred that spring, often unaware of the dramatic events which took place almost 157 years ago.
Ted R. Kunstling MD, FCCP, majored in History at Duke University, graduated from Duke Medical School in 1968, and received post graduate medical training at Vanderbilt University Medical Center. He served in the U.S. Navy 1970-72, including one year as battalion surgeon of 1st Battalion/ 9th Marines in West Pacific. From 1975 until 2009, he practiced pulmonary medicine in Raleigh and then served as Chief Medical Officer of Duke Raleigh Hospital from 2008 until retiring in 2013. He is currently President of the Wake County Medical Society.
Dr. Kunstling is a charter member and Past President of the Raleigh Civil War Round Table and is a board member of the N.C. Civil War & Reconstruction Center in Fayetteville.
He has also served on the boards of Duke Raleigh Hospital, the NC Symphony Society, Urban Ministries of Wake County, and currently serves on the board of the NC Symphony Foundation.
Since retiring, Dr. Kunstling has rekindled his love of railroads, is a member of Neuse River Valley Model Railroad Club, and is constructing an HO layout in his basement.
He enjoys lecturing on the Civil War in Raleigh and on Civil War railroads in North Carolina.
To purchase tickets from the Eventbrite website, click here. No refunds unless we must cancel the event.
Location: On line via Zoom in your own home
Time: 7:00 PM-8:00 PM
Fee: $5 for members; $10 for non-members; free for Shaw Univ. students