View all events
March 15, 2020
Scott Huler to speak on his journey in the footsteps of John Lawson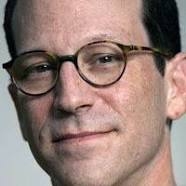 ​Scott Huler will speak about his journey across the Carolinas in the footsteps of John Lawson. In 1700, John Lawson left London and landed in Charleston, South Carolina, hoping to make a name for himself. For reasons unknown, he soon undertook a two-month journey through the still-mysterious Carolina backcountry. His travels yielded A New Voyage to Carolina in 1709, one of the most significant early American travel narratives, rich with observations about the region's environment and indigenous people. Lawson is little remembered, even in the Carolinas he documented.
In 2014, Scott Huler made a surprising decision: to leave home and family for his own journey by foot and canoe, faithfully retracing Lawson's route through the Carolinas. Join us as Huler reveals the chronicle of that unlikely voyage, revealing what it's like to rediscover your own home. What he finds are surprising parallels between Lawson's time and our own, with the locals and their world poised along a knife-edge of change between a past they can't forget and a future they can't quite envision.
The author of seven books of nonfiction including the recently published A Delicious Country (2019), Scott Huler has written on everything from the death penalty to bikini waxing, from NASCAR racing to the stealth bomber, for such newspapers as the New York Times, the Washington Post, the Philadelphia Inquirer, and the Los Angeles Times and such magazines as Backpacker, Fortune, and ESPN. His award-winning radio work has been heard on "All Things Considered" and "Day to Day" on National Public Radio and on "Marketplace" and "Splendid Table" on American Public Media. He has been a staff writer for the Philadelphia Daily News and the Raleigh News & Observer and a staff reporter and producer for Nashville Public Radio. He was the founding and managing editor of the Nashville City Paper. He has taught at such colleges as Berry College and the University of North Carolina at Chapel Hill. His books have been translated into five languages.
He was a 2002-2003 Knight-Wallace Fellow at Michigan, 2011 Piedmont Laureate in creative nonfiction, and a 2014-2015 Knight Science Journalism Fellow at MIT.
He currently works as the senior writer at Duke Magazine and lives in Raleigh, North Carolina, with his wife, the writer June Spence, and their two sons.
Tickets will be available at the door.
Location: Mordecai Historic Park Visitor Center
1101 Cedar Street
At the corner of Wake Forest Road and Cedar Street
Raleigh NC
Time: 2:00 pm
Fee: $5 members, $10 non-members