View all events
June 7, 2022
WCHS Annual Meeting 2022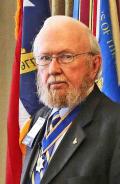 Tickets are available for purchase through the Eventbrite web site by clicking here.
Join members of the WCHS for a quick review of the year's accomplishments, and hear our own Dan Hopping speak about the Marquis de Lafayette, great friend to the colonists during the American Revolution. Lafayette visited North Carolina in 1825 for his farewell tour, which NC will commemorate in 2025.
Tickets are $5 for member, $10 for non-members, and free to Shaw University students.
No refunds unless we must cancel the event.
Location: Virtual Event
Time: 7:00 - 8:00 PM EDT
Fee: $5 for members; $10 for non-members